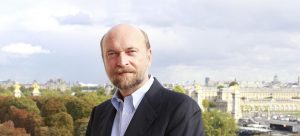 "According to Sergei Pugachev, in today's Russia there is no justice or rule of law", writes Isabelle Lasserre in the article published in the French newspaper Le Figaro.
Lasserre quoted Pugachev: "Today in Russia, there is no justice, no rule of law. The circle [of people] that surround Putin has completely changed. Former KGB officers have taken leading positions in government organisations, and the President has become a hostage through this situation. This explains the vast discrepancy between his words and deeds."
Read the article in full (in French).